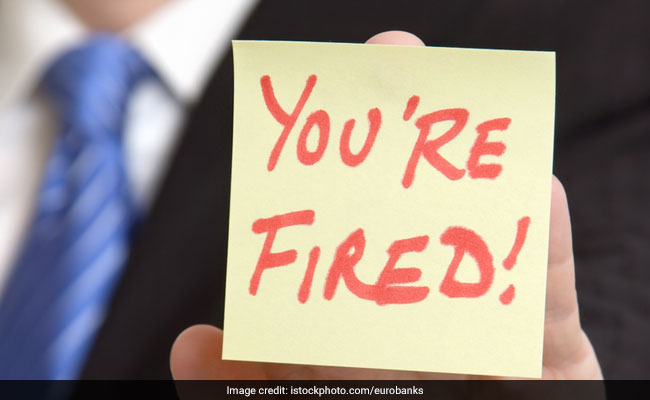 An American company is facing the wrath of social media users as it fired an employee who asked for leave after his mother's death. The criticism was so harsh that the company Koroseal, which produces wall coverings, had to deactivate all its social media profiles.
According to a Reddit post, a Koroseal employee had taken three days of bereavement leave following his mother's death. However, when he requested an extension for his leave, the company chose to terminate his employment.
The post was shared by the employee who was sacked and it immediately started gaining traction.
Fired over EMAIL because of my mom dying.
by u/Jadex9 in jobs
In the post, the former Koroseal employee explained that he was given three days of unpaid bereavement leave after his mother died.
"[I] was given 3 bereavement leave days to travel all the way to Florida, bury my mom and hurry back home – no time to rest, grieve, anything," the Reddit user wrote. "I honestly haven't even had time to grieve as it's all been a blur."
After sending an email to the HR department to ask for a four-day extension of his unpaid leave, the man was abruptly fired and without any formalities.
"She said they've been gracious enough by offering me bereavement and basically fired me over email telling me they'll mail my final check," the man posted.
Soon, users started bombarding Koroseal's social handles with angry messages over the "heartless treatment" meted out to the employee during a challenging period.
The employee, who is presently residing in his car, provided an additional update on his Reddit post, mentioning that his employers reached out to him, urging him to remove the social media post. However, he affirmed his decision not to delete the post.
"I've been contacted and asked to remove this post! Also, all my replies and tweets have been hidden on their Twitter page (@Koroseal), and they are hiding posts on their Facebook page as well (Koroseal Interior Products). I will not be removing this post," he said.
Nevertheless, the company has opted to deactivate all of its social media accounts across various platforms. Despite this action, they continue to face substantial criticism from users on social media.